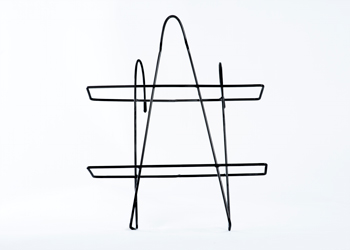 Panama Enterprises has developed our own version of the highly requested "hard hat and chart holder" for an operator's vehicle seat back. It has been specially coated with plastic paint to seal and protect both the product and the operator's vehicle. Available in 3" and 1" chart depths.
Specs
3" or 1" chart depth.
Wire frame.
Coated by powder coating method.