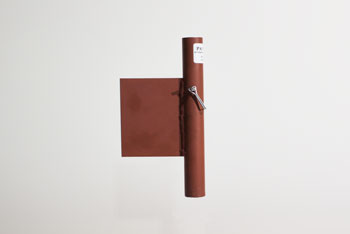 Are you looking for a way to attach your Panama Enterprises windsock frame to a metal surface?
Windsocks are commonly used to indicate wind speed and direction, but they can also be used to detect gas leaks, improve visibility, and increase the overall safety of a job site.
Installing a windsock is straightforward, but the material you plan on attaching it to will determine the proper frame and mount you should use.
The Panama Enterprises tank mount is designed for an easy-to-weld approach for attaching your windsock to any metal surface.
It features a tight-fitting sleeve and pin construction for ease of disassembly on site - replacing your windsock becomes a quick and easy task!
Requirements: