Chemical Injection Consultations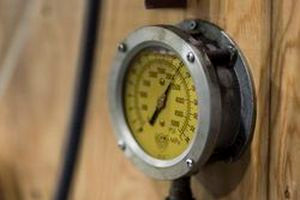 Panama Enterprises offers Morgan Chemical Consultations based on the requirements of the customer. In order to correctly size the pumps and provide accurate recommendations, we require the following information:
Discharge pressure

Pumping volume in either litres per day or gallons per hour

Which chemicals are being pumped (to ensure there are no compatibility issues)

Type of supply air to run the pump (instrument air or gas - 

if gas is being used, wet or dry gas supply)
After gathering the appropriate information, we are then able to make a recommendation of which Morgan Products: pump, timer, or relay, best suit the needs of your operation. 
In addition to recommendations about pumps, timers, and relays, Panama Enterprises is also able to offer options to make pump maintenance easier. We can provide you with pump stands, which support pumps. Another option is flex hoses for the gas inlet and exhaust. These hoses prevent the need to line up rigid tubing when pumping the top chamber of the pump back together.