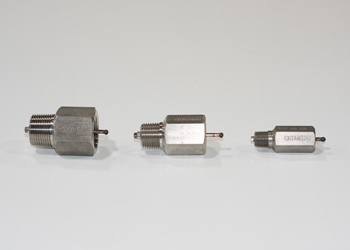 In the oil and gas industry, corrosion is a significant contributor to pipeline failures. While many companies will use chemical treatment methods to rid their pipelines of corrosive contaminants, improperly injected chemicals can dramatically affect the chemical's efficiency.
As a safe alternative, an atomizer will mix chemicals into the flow of oil and/or gas in the pipeline by creating a fog of chemicals that allows for maximum coverage of the gas inside the line. 
Because it provides a better mixture of chemicals into the product stream, atomizers have the potential to save you money on chemicals and protect your pipelines' contents.
Panama Enterprise's atomizers meet the requirements of the safety codes act and CSA standard B51 (part 1, clause 4.2) and are accepted for registration in category A.
This means that you are receiving a product that is not only beneficial to your pipelines but is safe as well!
Check out our other products designed to service safety and operational needs in the oil and gas industry.
Specs
1/4", 1/2", and 3/4"
MxF
Maximum 90 L per day*
304 Stainless Steel
Boiler Branch Approved Fitting:

CRN#: 0A21238.2
3,000 PSI