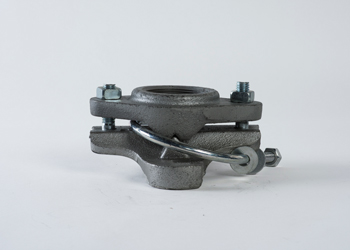 Panama's Meter Level Saddle is the best choice to support chart records on meter runs, mount solar panels, or as an economical means to support pipe runs!
Our levelling saddles feature rugged ductile iron construction for lasting durability and standard 2: NPT meter mounts to fit all sizes.
Speaking of sizes, Meter Level Saddles are available in multiple pipe sizes including 2", 3", 4", 6", and 8".
Features
Rugged ductile iron construction.
Standard 2" NPT meter mount: Fits all sizes.
Multiple pipe sizes: 2", 3", 4", 6", and 8".
Materials
Saddle: ductile iron.
Mount: ductile iron.
U-Bolt: A307 GR. B.