Morgan Injector Seminars and Service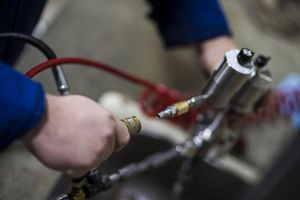 Panama Enterprises showcases Morgan Injector Seminars and Service. As the Canadian Distributor, Panama has considerable knowledge and experience with the Morgan Product line of chemical injectors and all related parts.
Seminars
When large injector quantities are purchased for a new field, we highly recommend a training seminar for your operators, to limit any downtime and ensure the success of your new operation. These training seminars are offered on location for optimum convenience. This service is not only limited to large operations. Field Operators and Maintenance Supervisors have taken advantage of these seminars for a number of years, and find them beneficial in understanding the complete workings of these pumps to obtain maximum efficiency, reduce gas consumption, and reduce maintenance costs.
Please contact us ahead of time with your requirements or to book a seminar. A variety of helpful literature is available by mail, fax, email, or with your shipment.
At Panama Enterprises we strive to ensure complete understanding of your Morgan pumps investment.
Services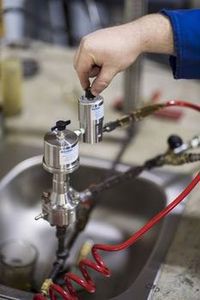 Panama Enterprises performs trouble-shooting calls as required. Before heading out on a service call, we find out what pumps are having issues so that we can be sure to have the right tools and equipment before heading out. Working with the operators, we go through each pump and perform repairs as required. We explain what we are doing and why we are doing it to ensure that operators understand the process.
Operators can contact our offices to troubleshoot problems over the phone as they arise. In most cases, this is very effective and problems are resolved without the need for a service call.
This service coincides with the Morgan Product seminars that we offer.