Polyester vs. Nylon socks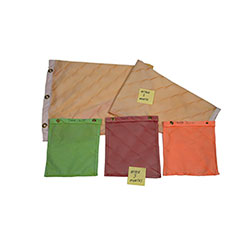 Panama Enterprises proudly manufactures each windsock with high attention to detail and ensures that each sock is made with superior fabrics. But what kind of fabric do we use? Polyester or nylon?
We recently tested polyester and nylon socks over a three-month period and were not surprised to find that the nylon sock from a competitor faded after only one month! For this reason, we use only high-quality polyester to handle harsh UV rays from the sun. This material is also light enough for wind indication even if winds are low.
That being said, not even polyester can withstand the elements forever. This is why it is recommended that your windsocks are replaced between 1 year and 18 months.
At Panama Enterprises, we use grommets and consistent sizing so that your replacement windsock will always fit your existing frame!
When it comes to polyester versus nylon, the choice is clear! Polyester materials are used in all our windsock manufacturing - it's our commitment to quality!
Interested in seeing the results of our test? Check out the images below.
The colours used in our test were our orange, green, red, and yellow polyester socks - the yellow sock was left out for 13 months!
The faded orange nylon sock was originally a bright and vibrant orange. What a difference!
Contact us today for more information about our high-quality polyester windsocks.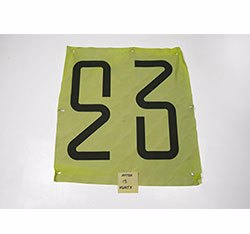 Polyester - Yellow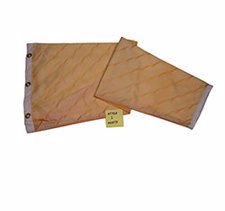 Nylon - Orange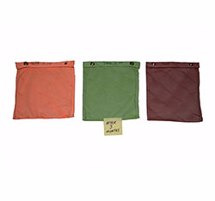 Polyester - Orange, Green, Red